CHRISTIANS IN INDIA NEED YOUR PRAYERS AND SUPPORT
Christians in Manipur, India, are facing a crisis after an outbreak of ethno-religious violence earlier this month. At least 60 believers have been killed, hundreds of churches and other Christian buildings have been burned down and more than 10,000 Christians have had to flee their homes.
"We need churches' prayers," says Kuber*, a Kuki believer. "Please pray for us. Pray for the situation and pray for believers here."
"Many churches were burned in front of us, and it has been very difficult to see this unfold before us,"
says Viren*, a local Christian caught up in the violence.
"We want to be strong. Pray that God helps us."
Your gifts and prayers are desperately needed in this crisis. Open Doors' partners are providing urgent aid, including food and relief packs, to those left with nothing, and will continue to help as the communities recover—with your help.
Please, please pray for our family in Manipur.
---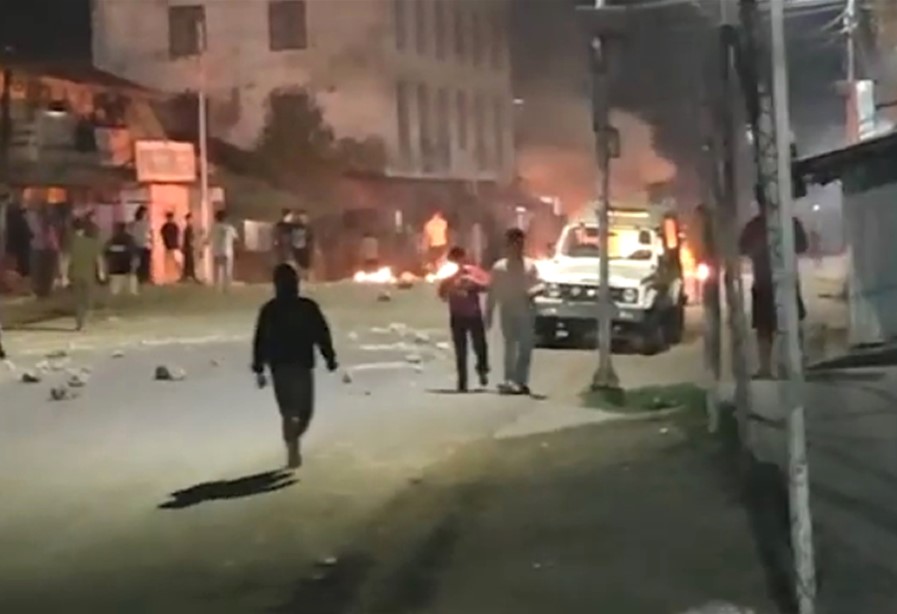 If you feel led, you can also give a gift today:
Every PHP 1,200 could provide emergency food and aid for a believer in India affected by violent persecution.

Every PHP 3,500 could help provide shelter for a believer displaced by violent persecution.

Thank you and may God richly bless you.
Any excess funds for this appeal will be used to support persecuted Christians where the need is greatest.
GIVE A ONE-TIME GIFT VIA PAYPAL
GIVE A MONTHLY GIFT
*For one-time gifts, you may choose "Urgent Relief " in the Destination field.
---
Other Giving Options
Note: In light of COVID-19, Open Doors Philippines encourages you to make online donations (you may use mobile banking applications).


BANCO DE ORO (BDO)

Account Name:
Open Doors with Brother Andrew, Inc.

Account Number:
003640583218
BANK OF THE PHILIPPINE ISLANDS (BPI)

Account Name:
Open Doors with Brother Andrew, Inc.

PHP Account No:
1991-0028-35

USD Account No:
1994-0068-23
GCASH

Choose any of the ff. options:

Express Send
GO TO "SEND MONEY" > EXPRESS SEND > ENTER MOB. NO. 0998 883 0821

Send to Bank
Please use our BDO or BPI banking details.
*Exclude INC. on the Account Name