When an Iranian couple were interrogated and abused, they depended on prayer. Your support sustained them through years of persecution – and today their faith is as strong as ever.
Ali and Zahra are among the thousands of Iranian believers forced to flee their country because they follow Jesus. Now in Turkey, they see God's hand at work in their lives, even in the darkest moments.
When you first meet Ali and Zahra and their two sons, Daniel and Samuel, you probably wouldn't notice anything remarkable about them. But talk to them for a bit longer, and you start to sense that these four believers living in Turkey aren't quite your average family.
None of them are able to work legally. They need police permission to travel more than a few miles from their home. They don't speak fluent Turkish.
When you discover the reason behind their current situation, everything clicks into place: Ali, Zahra, Samuel and Daniel were forced to flee their home in Iran, leaving behind their house, their family and everything they'd ever known.
All because they follow Jesus.

A costly choice
Ali was freed from drug addiction the day he chose to follow Jesus. When his wife Zahra came to faith too, they knew the decision would change their lives forever. After all, the couple lived in Iran, where converts to Christianity are among the world's most persecuted believers.
It wasn't long before Ali and Zahra were arrested for the first time. "On the way to prison, I deleted numbers from my phone to keep other believers safe," said Ali. "I was taken to a cell with no lights, toilet or blanket. They interrogated and beat me. They wanted to infiltrate the church."
The couple were released – but two years of persecution, harassment, threat and violence followed. "Each day was suffering and torture," said Ali. No one would employ Ali, the children were banned from school, friends and family turned against them. They could be arrested and questioned at any moment.
In solitary confinement in prison, the only thing that strengthened us was prayer. -ALI
One thing made a difference to Ali and Zahra: your prayers. Knowing the global church was standing with them in prayer meant everything – and God answered in powerful ways.
"In solitary confinement in prison, the only thing that strengthened us was prayer," said Ali. "Nothing else. Only God can go into those dark places. We are part of the body of Christ, no matter where we are."
Zahra added, "While in prison, I thought to myself: there are people who love me and cry for my pain and, most importantly, pray for me. Without God's power, I could not have tolerated prison."
The couple made the hard decision to leave Iran, and now live in Turkey.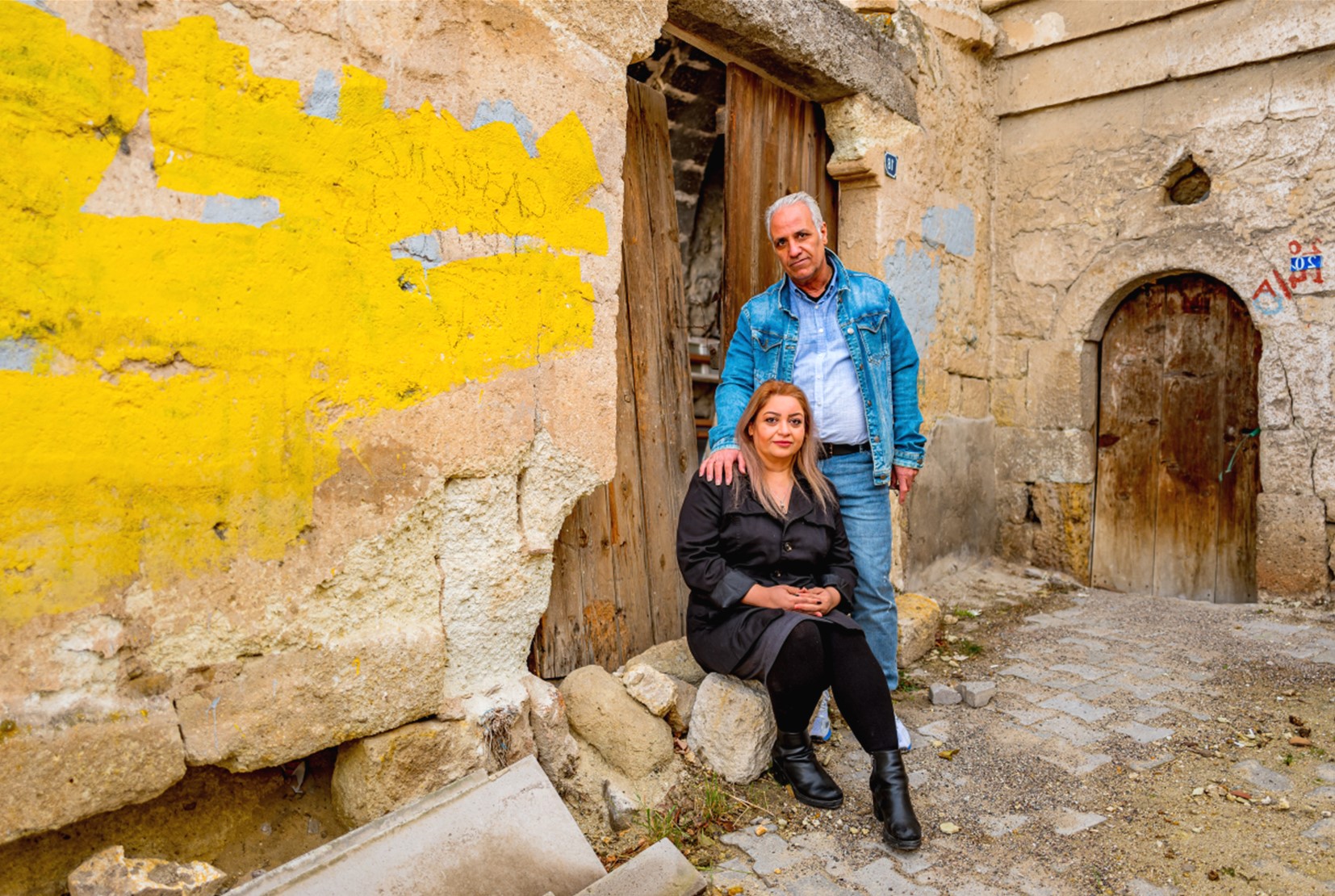 Ali and Zahra had to leave Iran and now live Turkey

Healing deep wounds
Once they left Iran, Ali, Zahra, Daniel and Samuel had a chance to attend a seminar that teaches believers how to persevere in persecution, supported by Open Doors partners. The lessons they learned there have helped them begin to sort through what happened to them in Iran—and begin to heal.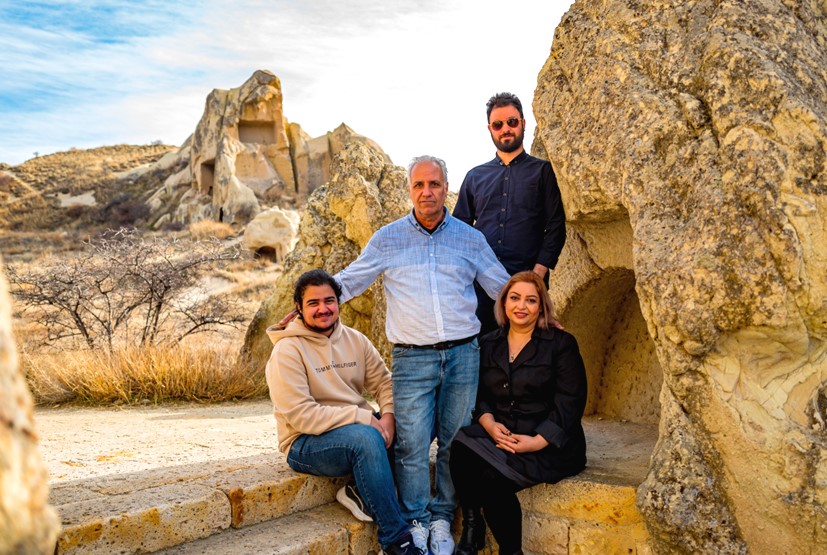 Ali, Zahra, Daniel, and Samuel
The participants at these seminars learn how to stand strong for Jesus, no matter what, and how to recover from the trauma of imprisonment and interrogation. Church leaders also learn practical tactics to avoid capture and keep Iranian secret police from learning the identities of entire church communities.
Your gifts and prayers make these kinds of seminars possible, strengthening the Church and helping deeply wounded Christians to persevere.
Today, thanks to you, their faith is as strong as ever. "If I went back, would I still choose Jesus?" said Ali. "Yes! Through all these sufferings, Christ never left me alone. I cannot live without him, there is no other way around it."
Through all these sufferings, Christ never left me alone. I cannot live without him. -ALI

Lift up Ali and Zahra, and their two children Daniel and Samuel, before God. Give thanks for their steadfast faith, and ask God to heal their trauma and fill them with hope for the future. Pray too for the church in Iran, courageously persevering despite intense opposition.

Stand with persecuted believers like Ali and Zahra

Today, Christians all over the world are pressured, arrested, attacked or killed for their faith. By giving monthly, you can provide your persecuted family with emergency relief, discipleship training, safe houses, education, job development and more. Will you become part of the largest on-the-ground network of support for persecuted Christians in the world.
GIVE A MONTHLY GIFT