"Let us fix our eyes on Jesus, the author and perfecter of our faith, who for the joy set before Him endured the cross, scorning its shame, and sat down at the right hand of the throne of God. Consider Him who endured such opposition from sinful men, so that you will not grow weary and lose heart." (Hebrews 12:2-3)
Easter is a season set apart to remember Christ's body which was given for us–the selfless love of our Savior choosing to suffer and die on a cross, giving up His very body, so that we can
know the depths of His love, and in that love, be one with Him.
(John 3:16)
We remember the body of Christ, of which we are a part, and we also remember the body of Christ around the world, who may share our faith but do not always share our freedom. Those who are most persecuted for their faith.
We are one body because of Jesus' sacrifice on that cross. We are one with them, as well. (1 Corinthians 12:12-13)
For many believers around the world, choosing to partake in communion
comes at a great cost
. Like in Iran, where a believer received 80 lashings just for drinking communion wine.
If it comes with such risk, why would the persecuted church still take communion? Is sharing in this meal worth the cost?
When Jesus shared this meal with His disciples, He broke the bread, and He poured out the wine.
That seemingly commonplace act was sacredly symbolic, an intersection of our mortality with His immortality, the crux of the ordinary communing with the Divine.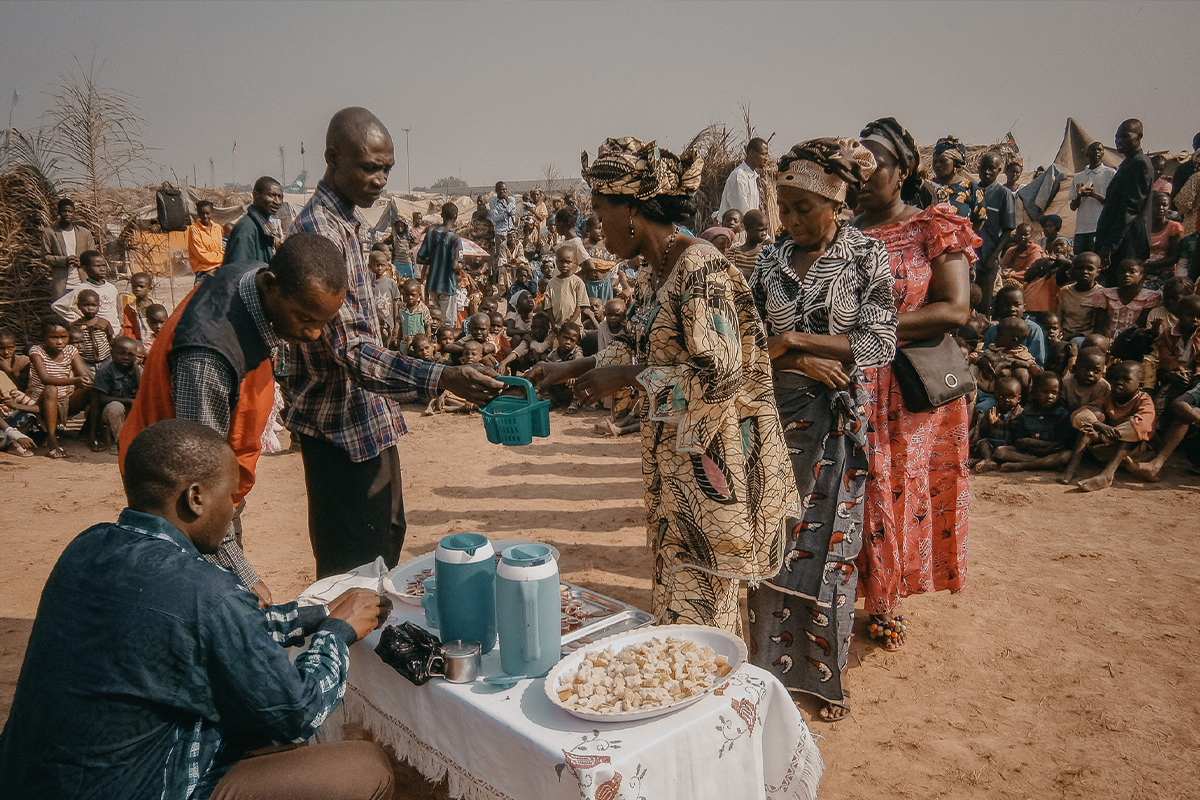 "And He took bread, gave thanks and broke it, and gave it to them, saying, 'This is my body given for you; do this in remembrance of me.' In the same way, after the supper He took the cup, saying, 'This cup is the new covenant in my blood, which is poured out for you." (Luke 22:17-19)
For the disciples, continuing to share this meal together was
a reminder of Jesus' covenant of love and closeness
; a reminder that they would share this meal together again.
Remembering what Jesus had done for them and how much He loved them was the reason they did not grow weary and lose heart. They faced immense persecution, were imprisoned, tortured, rejected, exiled, and eventually put to death.
Sharing this meal is a reminder of the suffering of Christ and the covenant of His selfless love.
When we share in communion together, we, too, remember His selfless love poured out on the cross for our sin and shame. We remember the depths He plummeted in dying on the cross. We remember His triumphant victory over death! We remember we, too, are victorious through Him, no matter what we face in life. (1 Corinthians 15:55-58)
When you share in communion this Easter, remember God's immense love for you and His vast love for the whole body of Christ.
Christ dwells within you, and He will never leave you. (Deuteronomy 31:8)

Consider Him who endured such opposition from sinful men, so that you will not grow weary and lose heart. (Hebrews 12:3)
We believe that no Christian should have to suffer alone. That's why we are calling on the global body of Christ to stand with the most persecuted followers of Jesus this Easter by remembering the ONE body we are all part of through Prayer, Partaking in communion and Partnership.
That the Spirit will remind us of our unity with Christ and the global Church as we partake in communion
That our suffering family who are following Jesus despite the high cost of persecution and discrimination will receive help and hope from God
May God be glorified through our steadfast faith in Him
Will you consider giving regularly to the persecuted church?
Open Doors aims to "strengthen what remains and is about to die" (Rev 3:2). Your Monthly Donation can help us to provide continuous support to the persecuted church worldwide and enable us to respond immediately to emergency situations.
MY MONTHLY GIFT